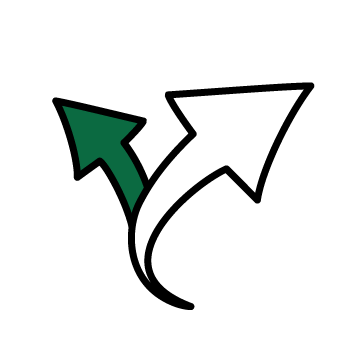 Transitioning to Grad School
What does it take to be a graduate student?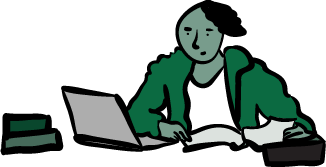 Graduate studies can be a major shift from undergraduate studies. In graduate studies, students continually become more independent as they move to higher levels of studies.
Self-motivated 
Being a graduate student requires students to take the reins of their learning. Students need to ensure that they meet their program requirements, connect with university supports, and manage their own development and progress.
Love for learning 
Graduate experiences require a lot of learning both in and outside of the classroom. Successful students have a love for their disciplinary areas and take initiative to further their knowledge.
Time management skills 
Throughout your program, successful students must have the ability to juggle program requirements, research projects, and other initiatives. Being able to manage your time to ensure you make progress is a necessity.
---
Key differences across levels of studies
Undergrad

Masters

Doctorate

PostDoc

Purpose

Train students in

foundational

 disciplinary concepts and theories. 
Train students in the 

research process

 and 

how to utilize theory in practice.

Train students in how to 

create and disseminate knowledge

 through research. 
Provides opportunities to 

hone and advance

 their research experience. 

Focus

Students receive a

general overview

of a disciplinary area. 
Focus on a

specific area

 within a discipline.

Narrow but deep focus

 on an area of 

specialization

 within a discipline.
Developing a

research portfolio

 and 

area of focus

.

Courses

Students complete

up to 10 classes a year

.
Students take 

fewer, more advanced courses 

that require more preparation.
Students take a 

few advanced courses 

in a specialized area. 
No longer a student. Supports 

independent research and teaching

.

Research

Begins to engage in research

 at superficial levels as a research assistant. 

Supports research

 as a research assistant and conducts a research project 

under supervision

.
Leads

independent research

 under supervision. 
Conducts 

independent research

 at various levels. 

Knowledge Distribution

Focus mostly on 

building their knowledge creation skills

.

Supports 

the creation of publications and 

presents at conferences

.

Creates

 knowledge in a specialty area through 

publications

 and 

conference presentations

. 

Creator and facilitator of knowledge

in self and others.
Shifting program support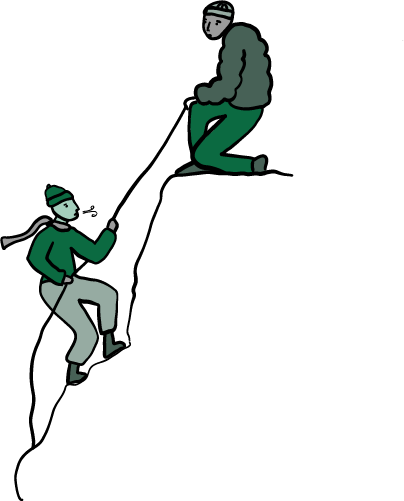 The support you receive in your graduate program is different from your undergraduate studies. As a graduate student, it's your responsibility to engage with the various supports that are available to meet your needs and ensure your success. It's important to note that your specific needs will shift depending on your program, department, and type of study (e.g., project, course-based, thesis).
Key personnel that will be available as support:
Supervisor (thesis/project)
Supports you in all areas of your graduate student journey, including: recruitment, class selection, professional development, funding, and research oversight.
Faculty Advisor (course-based)
In some course-based programs, students are assigned a Faculty Supervisor to be a primary contact. Your Faculty Supervisor helps you select courses and other needs that arise during your program.
Grad Chair/Program Head
Coordinates and leads the functions of their respective program. Their role includes overseeing admissions, working with faculty to monitor student programs, advising students on program or supervisor conflicts, and overseeing thesis examinations.
Grad Administrator
Facilitates many administrative functions that move the pieces forwards for your graduate student behind the scenes. Your graduate administrators work closely with your graduate chair, programs and department heads. Examples of responsibilities related to graduate students are assigning TA roles and other special projects.
Department Head
Oversees the operations of all undergraduate and graduate programs under that department. For example, Psychology has several undergraduate (e.g., Bachelor of Arts, Bachelor of Science) and graduate programs (e.g., clinical, applied social, cognitive, neurological) that are led by the department head.
---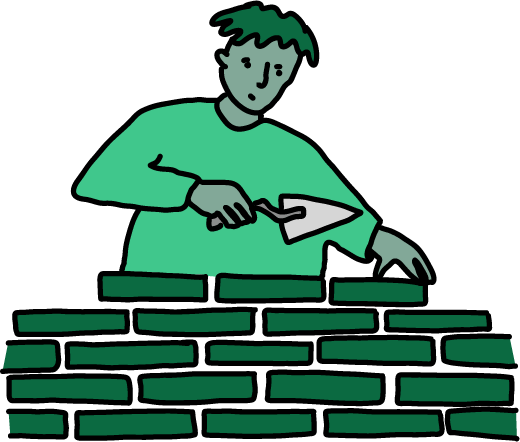 Build your skills early on
In your graduate education, much of your learning and development takes place outside of the classroom. At the University of Saskatchewan we have an array of supports available to support you in your career:

HUB Lab 
Engage in self-paced learning modules to facilitate your success as a graduate student.
Enter the Lab!

Library Learning Services 
Start building your research and writing skills from the start of your program. The library has various learning resources, research guides, and workshops to support your development. 
Library resources for grad students

Gwenna Moss Centre
Build out your teaching assistant and instructional skills.
GMCTL resources for grad students

Career Services 
Whether you are looking for a job during your graduate studies or preparing to enter your career after convocation, Careers Services can support you in all areas of career development. 
Career Services
---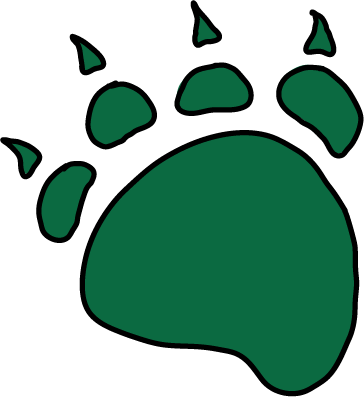 Finding your pack
Critical to the success of graduate studies is building your community and network. This can be difficult to enter new spaces, but the relationships you build during your program can last a lifetime! There are various places and events on campus you can visit to meet other students. 
At the start of each term, CGPS plans a series of welcome events to help you start your graduate journey. Everything from meeting the dean and yoga to learning critical grad school survival skills. Even though these events are designed for new students, anyone can join!
Lunch and Learn Winter Specials
Check out the Hub Community
Want to find out more about where to socialize on campus, when events are happening, and how to join student groups? Find it all on our Community page! 
---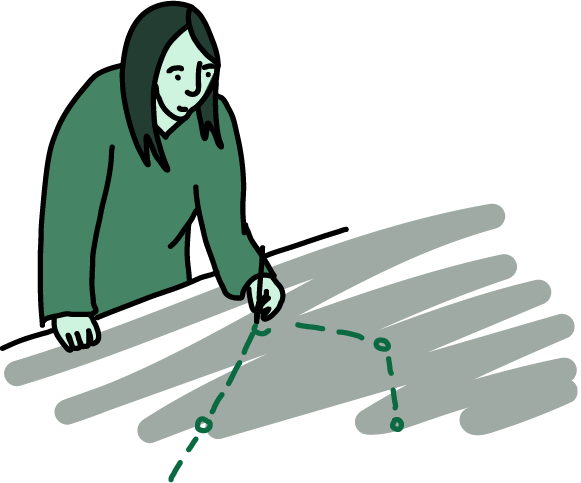 Your IDP (Independent Development Plan)
What is an IDP?
Your IDP is a plan that helps map out your graduate student experience and development from the start of your program through to entering into your career. An IDP can help guide which opportunities to engage with during your graduate experience and builds the foundation for your success.
How to use the IDP
Your Grad HUB IDP is an editable PDF that you can download and complete to map your graduate experience. The IDP template guides you through a series of activities to design your unique roadmap.  You can complete your IDP individually or in collaboration with your supervisor. Starting your IDP at the earliest opportunity in your graduate studies will help ensure your success. Make sure to revisit your IDP every term to continue your development.
Learn more and download your IDP
---
More about the graduate journey