Hub Community
Grad school offers the opportunity to have an engaging student life and building a network of support through grad school and beyond. This page is designed to help you in building your community here at USask. 
Upcoming
Nov 28| 2-4 CST | Grad HUB Come & Go Coffee Stop. Come hang out and tell us how your term has been so far, meet a few people, or just grab a coffee on your way to your next meeting. In the FOYER of the Thorvaldson Bldg. - right in front of the THORV 105 lecture theatre. No need to RSVP, just show up!
Past Hub Event Recordings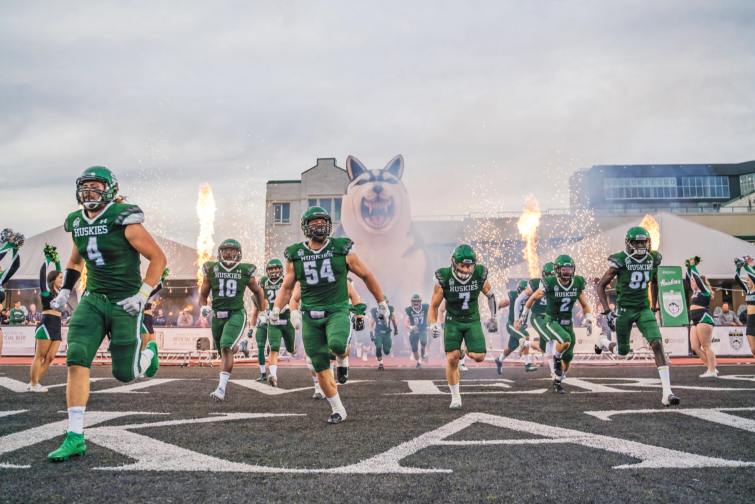 College of Graduate and Postdoctoral Studies Calendar
Graduate Students' Association Events
Building Your Learning Community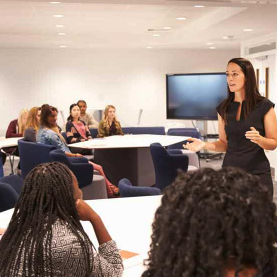 Gwenna Moss Centre for Teaching and Learning
The Gwenna Moss Centre for Teaching and Learning provides various workshops, courses, and other events you can attend to build your network.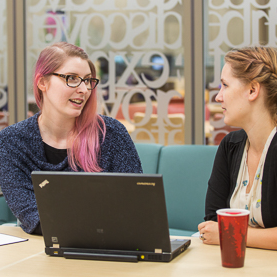 Library Learning Services
Library Learning Services offers in-person and virtual workshops to build your academic skills alongside other grauate students. Library Learning Services can help you connect with other graduate students to build your social support network.

Student Groups
Check out the different student groups that exist on campus. Student groups help bring students together around a shared interest area. Activities include things like recreational, volunteer, or social justice initiatives. See a group that's missing? You can start your own! 
Joining a student group
Search through the student groups and identify potential groups

Contact organizer to obtain information about requirements.

Reflect on information to identify the group that best fits with your interests and capacity.

Reply to student group organizer about joining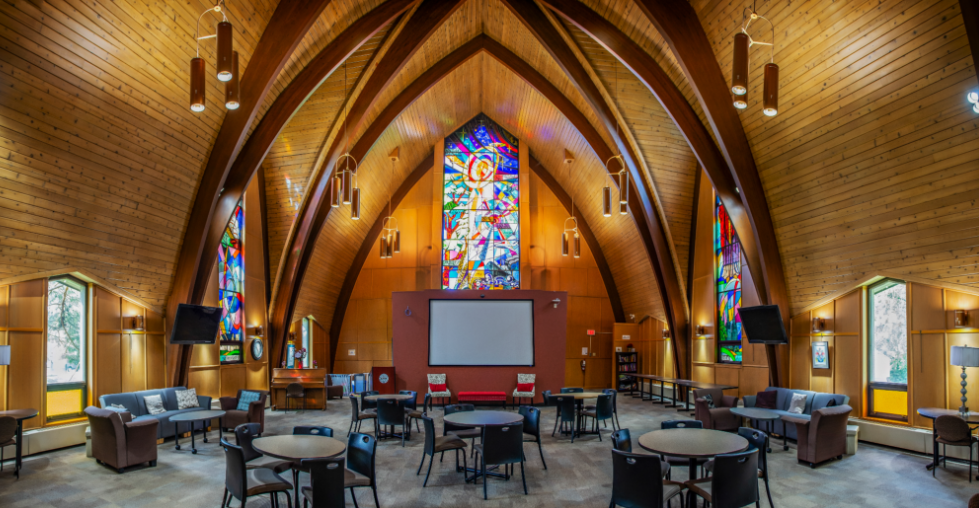 Creating a GSA student group
You can always create your own social/academic club as well! Groups must be ratified through the Graduate Student's Union on a yearly basis. Ratified groups may get the privilege of:
Booking the GSA Commons (pictured above) 
Applying to the Association for funding
Advertising news and events through the Association
Being indemnified by the GSA Commons liability insurance for certain events
and activities
To find out more about benefits and procedures for ratifying a group, follow the link below! 
Sharing your time with social causes or initiatives that interests you is a great way to build your community. This can be accomplished both on and off campus. Volunteering both builds your career skills and introduces you to new people. Check out below for ideas on ways you can get involved!
The GSA Commons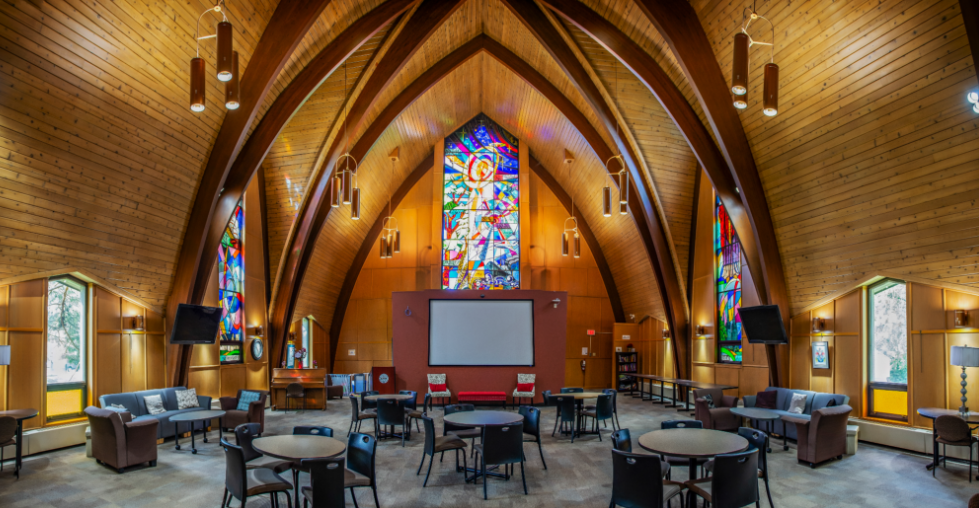 The GSA Commons is a comfortable intellectual area for graduate students to study, relax and to socialize with their peers. The space is fitted with seating audio/visual equipment, refrigerator, and coffee machine.
Murray Library (Ground Floor)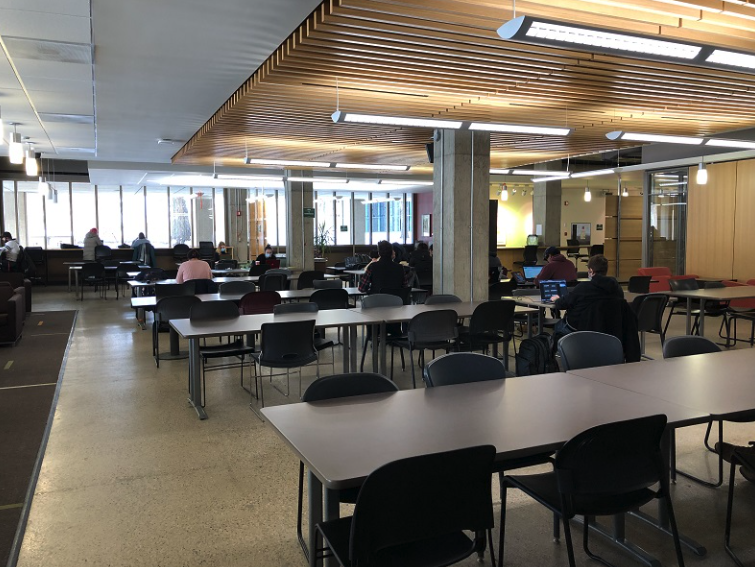 The ground floor of Murray Library is there for your study and social needs, including bookable study rooms, assistive tech room, desktop computers, printers/photocopiers/scanners, charging stations, and Starbucks. As a bonus, the ground floor of the Murray Library stays open for three hours after the rest of the library closes for Late Night Study during the fall and winter semesters.
Louis' Pub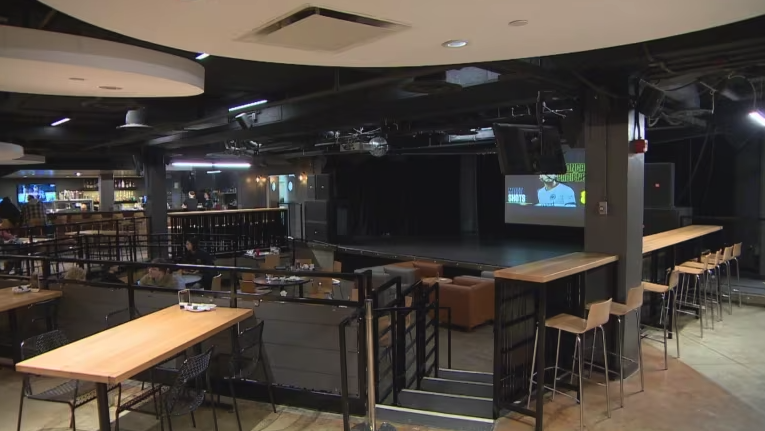 Located in the basement of the Memorial Union Building, Louis' is the on-campus pub that offers drink & food specials such as Fish Frydays and Perogy Mondays. There are also plenty of events in the evenings, including concerts and karaoke. Check out their events on their facebook page!
Louis' Loft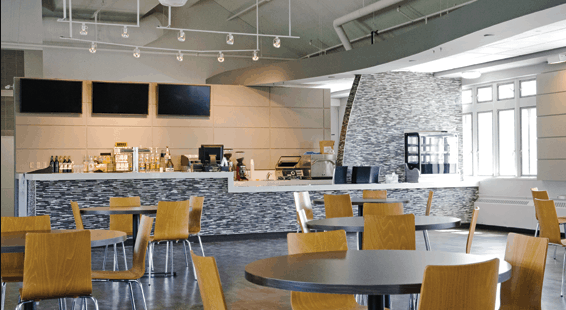 Louis' Loft is a coffee shop located on the upper level of the Memorial Union Building. Their menu includes coffee from local roasters as well as delicious sandwiches, baking, salads, and soups. Full of bright natural light and plenty of seating options, this is a great place to study or grab a coffee.
USSU Pride Centre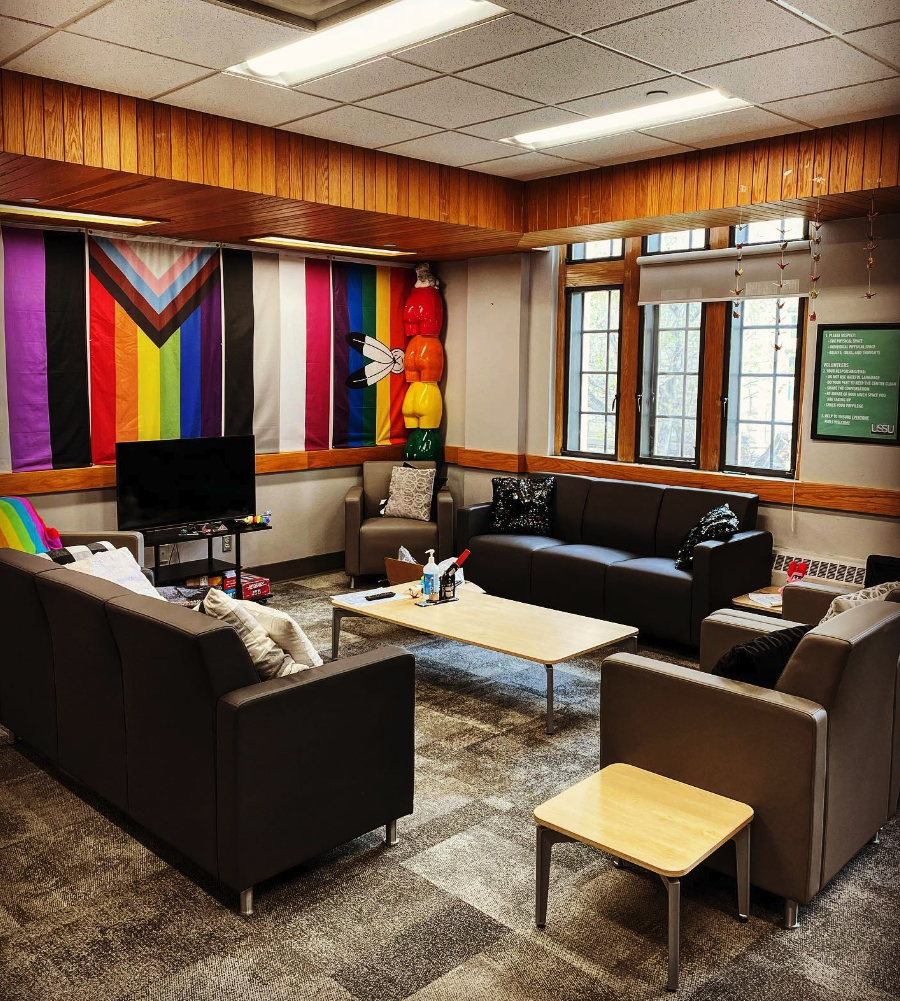 Located in the Memorial Union Building, the Pride Centre provides a 
safe environment with a diverse group of people of all sexual orientations and gender identities. The Pride Centre has space to hang out and socialize as well as various resources and events for 2SLGBTQ+ people and allies. 
Gordon Oakes Red Bear Student Centre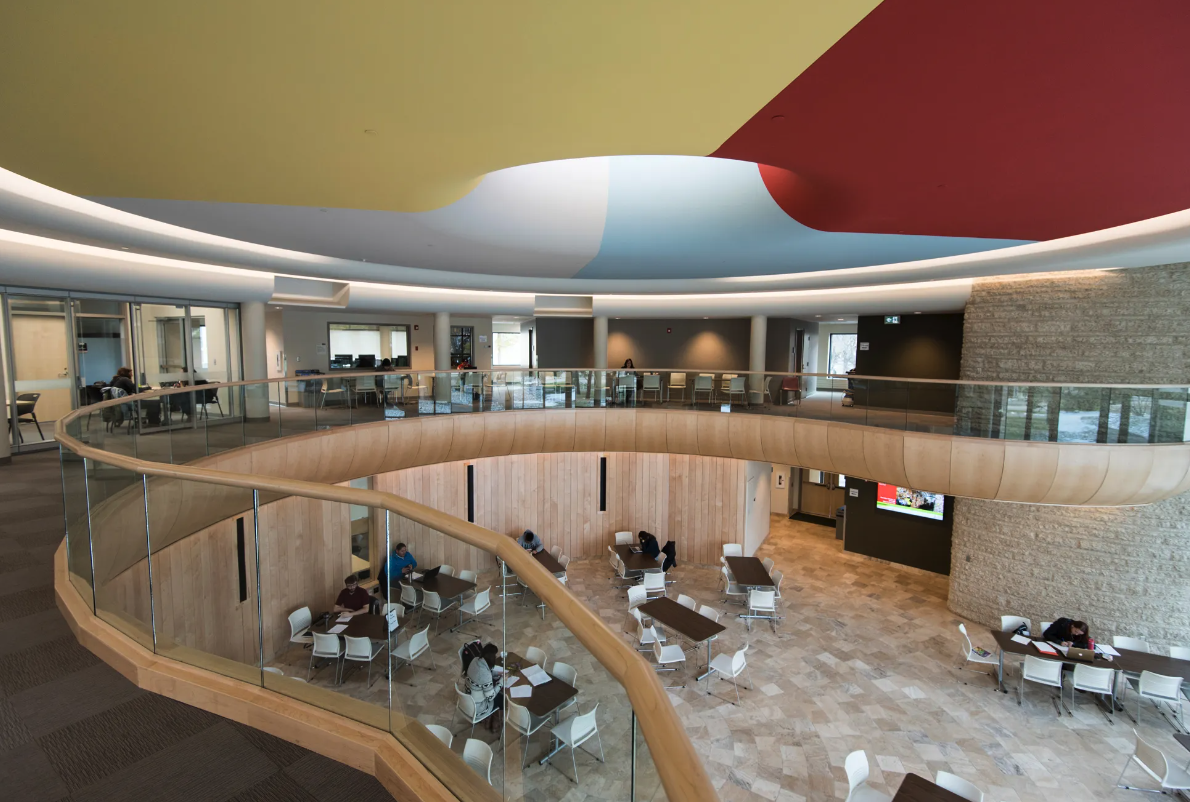 The Gordon Oakes Red Bear Student Centre is dedicated to supporting the personal, social, cultural, and academic success of Métis, First Nations, and Inuit students. In addition to Elder and Knowledge Keeper services, the Gordon Oakes Red Bear Student Centre offers a variety of student programming options including weekly grounding circles and free soup and bannock on Wednesdays.
Student Union Rooms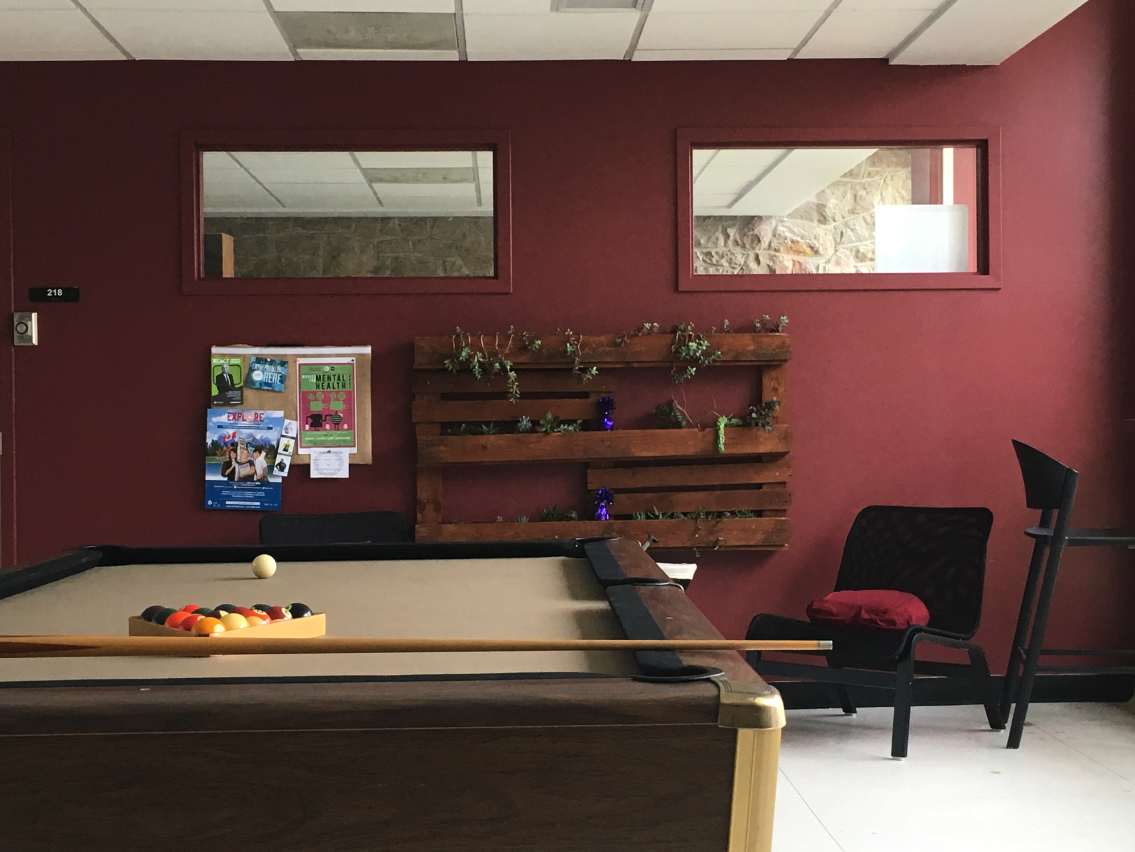 Many student unions have a dedicated space for their students to relax and socialize (the Arts & Science Students Union room is pictured above). Reach out to your college's student union to find out more!
Lower Place Riel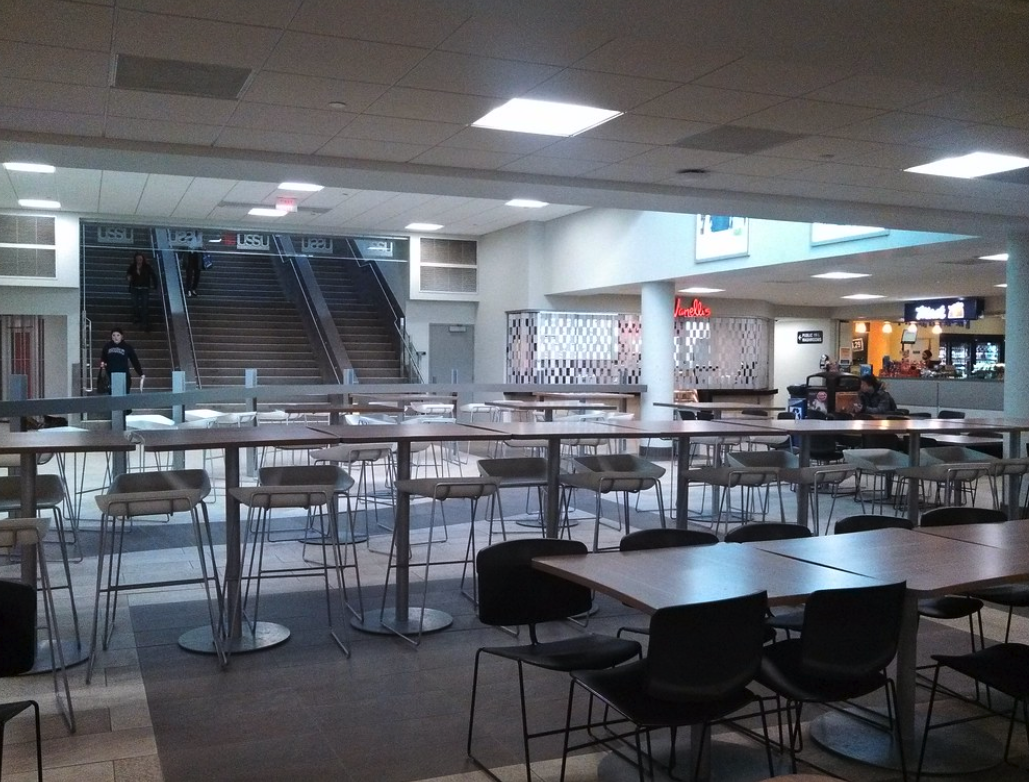 Lower Place is a bustling food court located between Murray Library and Upper Place. This a great place to grab lunch (or heat up food in the microwaves). There are also several services including a tech store, optometry office and dentistry office.
The Bowl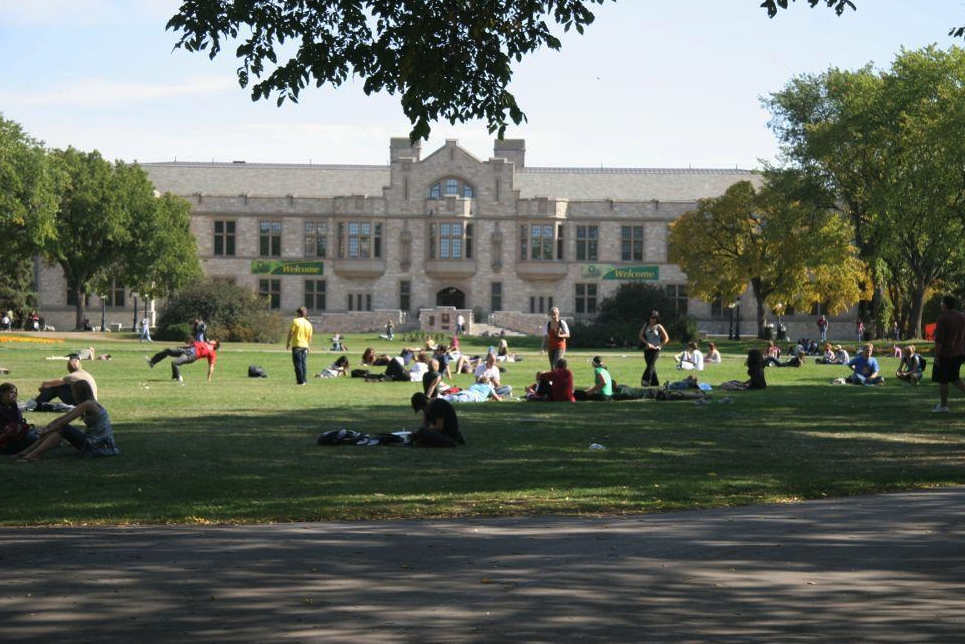 The Bowl is the oval-shaped field at the centre of the campus. This is a central landmark is surrounded by a majority of campus buildings and the skywalks. You can find events such as Welcome Week Beer Gardens or just take time between classes to soak up the sun and relax on the grass. 
St. Thomas More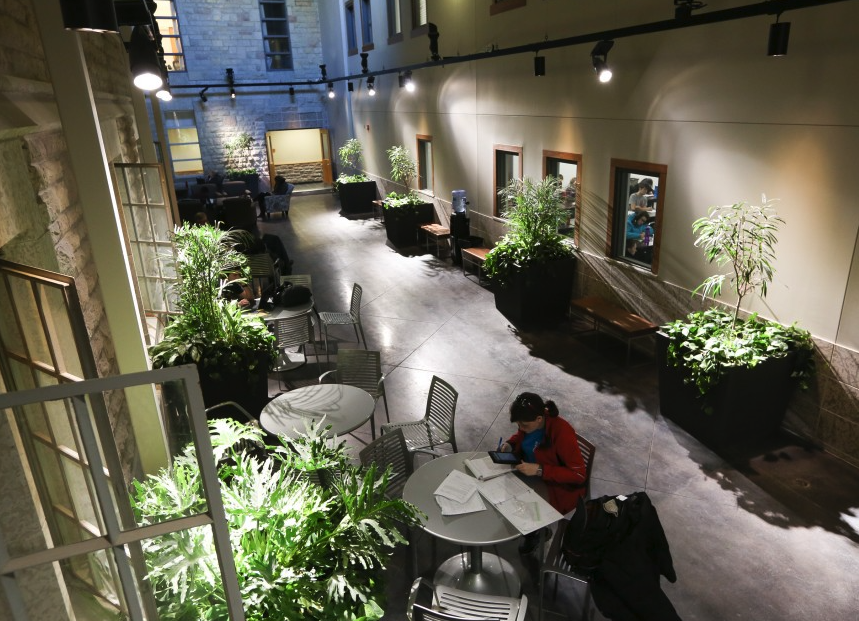 St. Thomas More (STM) is a Catholic college federated with the University of Saskatchewan and 
located on the main USask campus in Saskatoon.
 You do not have to be registered as a STM student to take advantage of the study and socializing spaces in STM's newly renovated building. 
How to Make Friends on Campus

1. Say hello! It may be daunting but just go up to people and introduce yourself! It can be as simple as saying: "Hi, my name is Ali, mind if I join you?" 

2. Ask people about themselves. On campus, one of the easiest conversation starters is studying. You can ask "What are you studying?" or "What do you like about [their area of study]?"
 
3. Show up to class a couple minutes early and strike up conversation with your classmates. Nothing bonds people together like commiserating over an upcoming assignment or test.

4. Go to campus events! Don't be afraid to introduce yourself to people; it's likely that many people are there to meet people too! 

5. Invite new acquaintances to go to campus events, study together at one of the campus libraries, or rock climb at the PAC. Putting yourself out there is hard and most people will appreciate the offer!