What is an Independent Development Plan?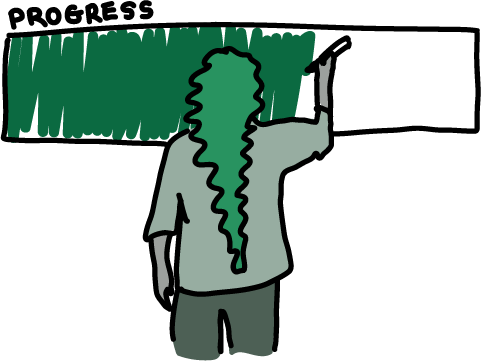 The GradHUB's Individual Development Plan (IDP) from the College of Graduate and Postdoctoral Studies (CGPS) is a tool to assist you in mapping your program and development towards your desired career(s). The IDP is designed to facilitate identifying desired career goals, opportunities for development, and the necessary tools to assist you in these pursuits.

The ultimate goal of the IDP is to help you in planning for your future and making the most of your graduate student journey.
---
The IDP Process
The process of creating the IDP has been broken down into six steps (below). The IDP guides you through each step in detail from vision to career entry. To get the most out of your IDP, we suggest reviewing and updating your IDP annually, adjusting for your progress and changes in your professional aspirations.

Benefits of building an IDP
Mobilize towards your goals
Create a map of where you want to go and how you plan to get there
Enhance the mastery of your disciplinary skills
Acquire insight, experience, and understanding of your desired industry
 Career evaluation
Explore and evaluate your career choices, taking into account your skills, interests and values
 Career preparation
Identify your strengths, weaknesses, and areas of focus required for your chosen career path
Facilitate conversation
Facilitate conversations with your supervisor, committee, and mentors around your development and career progression
Guide networking
Direct where you want to build industry connections and networks to facilitate achieving goals
 Plan activities
Prioritize day-to-day activities, course work, projects, extracurricular activities, and professional development opportunities based on their relevance and alignment with your goals