Distinguished
Graduate Mentor
Established in 2002 with Professor Peter Stoicheff as its first recipient, the Distinguished Graduate Mentorship Award aims to recognize USask's graduate faculty who have a reputation of being exceptional mentors. Outstanding mentors not only inspire their graduate students to be creative in their thinking, but also encourage their students to reach in new directions and to positively impact and influence the future. 
Our reputation lies in our strong commitment to provide world-class research opportunities characterized by learning environments that foster innovation, creativity and collaboration. Fundamental to our mission of supporting excellence in graduate education is USask's top of class faculty.

Call for nominations open until January 31st | Awarded annually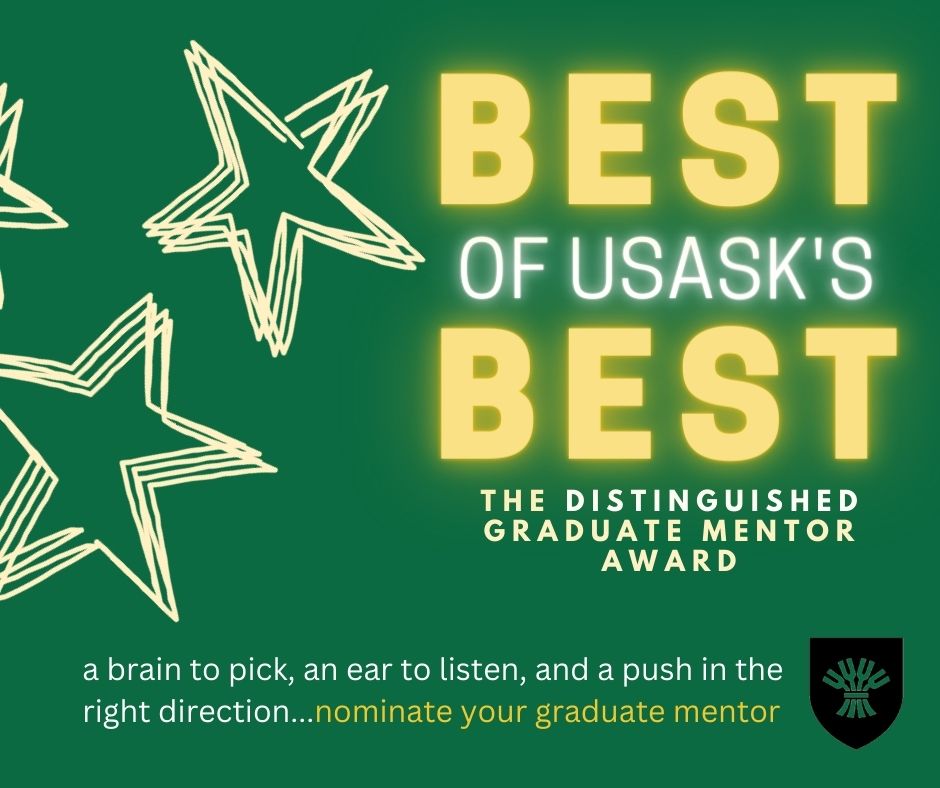 Call for nominations open until January 31st
CGPS nominates recipients of this award to the Canadian Association for Graduate Studies Mentorship (est 2018). A national award recognizing graduate faculty members with a record of excellent mentorship of graduate students under their supervision.