"As a research communication competition, the 3MT® is a demonstration and reminder of how all research connects with and has implications for, society at large."
 Dr. Mavis Reimer, Dean of the Faculty of Graduate Studies
University of Winnipeg
(Host of the 2022 Western Regionals)
Western Regionals
Students representing participating universities from across western Canada will meet at the University of Saskatchewan this spring to compete to see who can explain their complex thesis concepts with just one static slide in regular terms so those of us who are non-specialist people can understand what they are working on!
Be bold. Be ambitious.
The first 3MT® took place in 2008 at the University of Queensland, Australia, and has since grown to become an international academic competition. Since 2011 the popularity of the competition has increased and 3MT competitions are now held in over 200 universities across more than 18 countries worldwide.
The 3MT challenges graduate students to develop skills in translating their research and its impact to an audience of non-specialists. This skill is becoming essential for many purposes:
Funding proposals
Transitioning into employment
Generating interest in, awareness of and support for academic research
Communicating with confidence and clarity to diverse audiences
Grad students also tell us that while they are developing their 3MT talk it helps them unpack research roadblocks, helps to refocus their energy and contributes to finding a revitalized passion for their thesis topic!
Participating University Info
Live Stream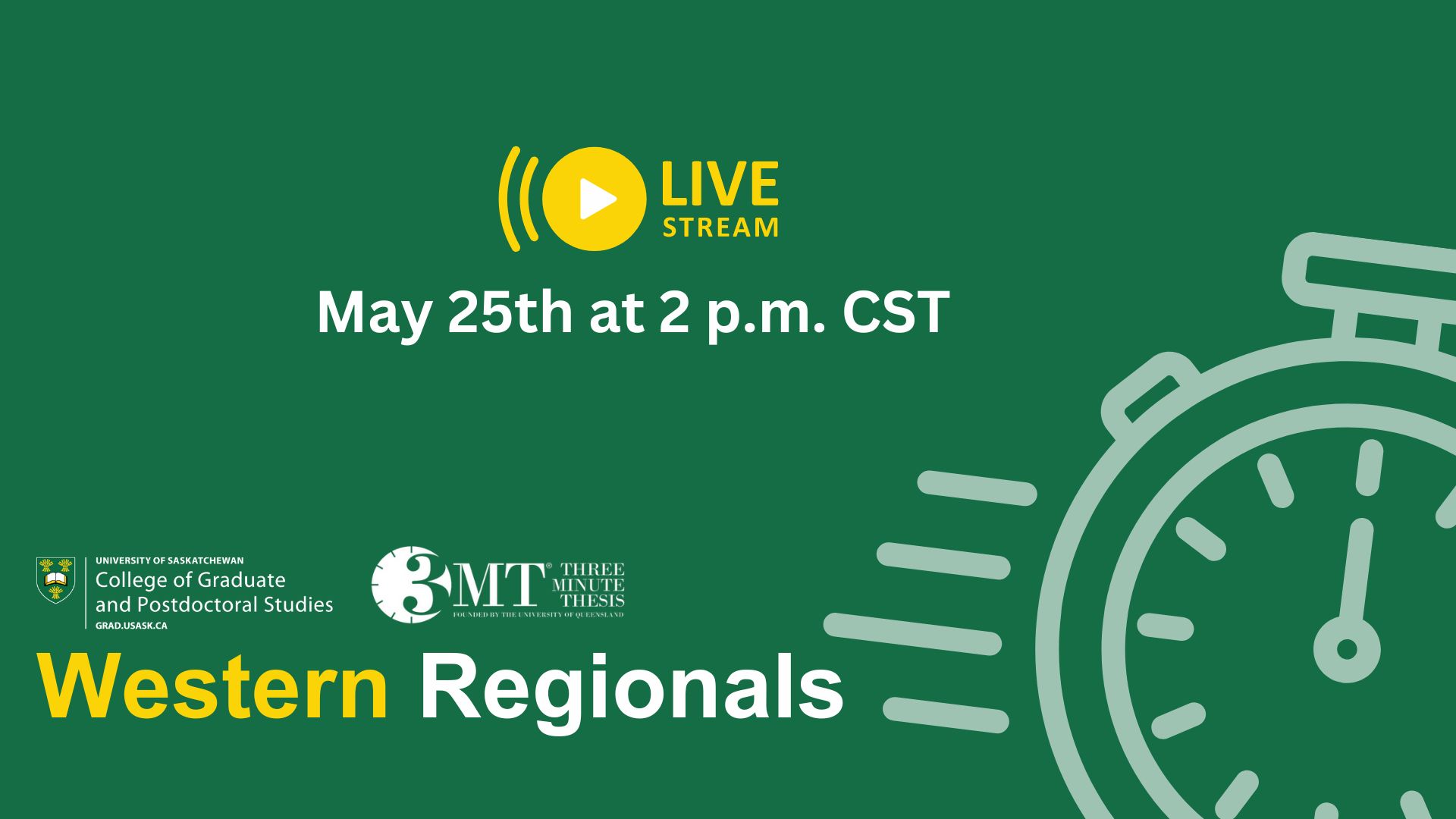 People's choice
The winner of the People's Choice Award is up to You! Support USask's graduate students by casting a vote for your favourite presentation – it's easy. The ballot will be available on May 25th.
School Spirit
Share an image on your Twitter feed