Upcoming
You are invited to a Barbeque lunch on campus on September 1st, 2023 at 12 PM.
The SPS is excited to organize this social event where the USask Postdoctoral community can get together, get to know each other, and network over food. There is no charge for lunch but registration is required. Please register on the link below and share your personal details, as well as your dietary preference! This will help us prepare appropriately.
Date              : Sep, 1st 2023
Time.             : 12 pm local time
Fee                : Free of charge (but registration required)
Registration : https://www.surveymonkey.ca/r/3MW3VPS (register by August 25th, 2023)
Location :   GSA Commons, U of S Campus, Emmanuel & St. Chad Bldg., 1337 College Drive 
_______
Looking forward to seeing many of you there!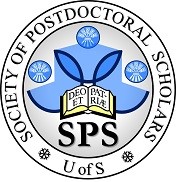 Past Lectures and Seminars
Past Social Events
Postdocs came together to celebrate the holiday season on December 6th from 1:00 PM - 3:00 PM. Food and beverges were provided free to attendees and everyone enjoyed funny games and networking activities!
Thursday, July 14, 2022 | 
This was the first in-person gathering in over two years for the SPS!  We are excited to continue to organize social events, like this one, where the USASK Postdoctoral community can get together, get to know each other, and network over food :)